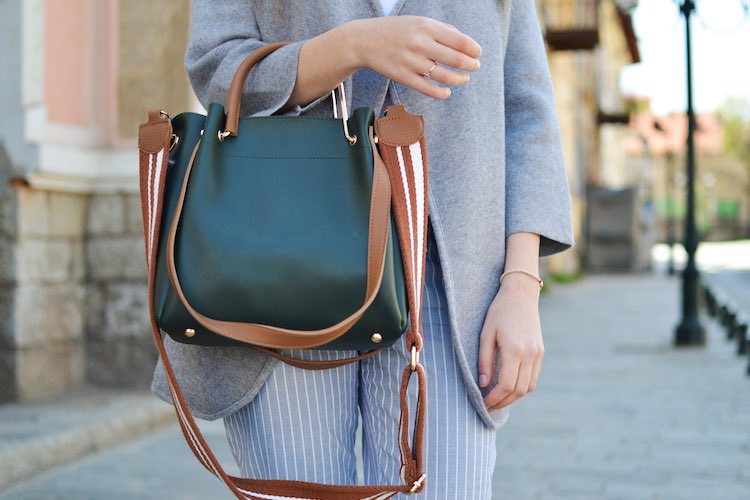 October 19, 2016 |
6 shares
They say that you can tell a lot about a man by the shoes that he wears, but can the same be said about women and their handbags? Check out our fun guide to what your handbag says about you – no pun intended!
It's suede and has tassels on it....
Tassels may be trendy, but this bohemian touch to your accessories may mean more than you think. You are a hippie at heart and your freedom and happiness is what matters to you the most – whilst financial security is important, money is not everything.
You take a relaxed approach to life and fashion and whilst you have fun experimenting with the latest trends, you are never dictated to by them.
You've got the latest 'It bag'
You know a Chloe bag from a Fendi without having to look at the hardware, and the cost of your bag has three to five digits before the decimal point. You haven't been on a proper holiday for over a year (business trips don't count) – having your beloved 'IT BAG' hanging from your shoulder is far more important than wasting time lying by the pool, especially when you could be earning money.
You spent most of your teenage years staring longingly at the pages of Vogue, whilst simultaneously making a career plan in your Filofax, whilst your friends got pissed on cider in the park. You like labels and you're not ashamed of it. You work hard for your money so why not show it off?
You own a Chanel 2.55
Classic and elegant, you wouldn't be seen dead wearing anything that wasn't premium in both design and quality. Forget about faddy trends, classic style is your signature. You'd rather shop less and invest in premium pieces than have a wardrobe crammed full of the same H&M tops that all your friends have.
Your style icons are Audrey Hepburn and other classic movie stars and your other favourite accessory is your grandmother's pearls. A cashmere knit is your sartorial indulgence for the coming winter season.
The Birkin-lookalike tote bag
If your style had to be described in three words, it would be polished, well-groomed and respectable. You did ballet when you were younger, and to this day, regularly re-create the same neat bun your mum did for you all those years ago.
Pencil skirts and pussybow blouses are your workwear uniform – you enjoy a nice glass of Sauvignon Blanc on the weekend and occasionally a Cosmo if you're celebrating, but would never be seen 'pissed' in public. Kate Middleton is your style icon.
Longchamp Le Pliage or large, oversized shopper
Nappies, gym kit and eyelash curlers; your life has lots of angles to it and as a busy, working mum, you need something roomy that can cope with the strain. The wipe-clean canvas is well-suited to spills and the Longchamp label keeps the glamour-factor intact.
Slouchy faux-leather duffle bag
You live near Dalston and shop at Wholefoods and subsequently could easily be deemed a 'hipster'. You look like you don't try very hard with clothes, but looking that way usually takes you about an hour each morning.
After washing your hair with expensive shampoo and conditioner you spray it with an inappropriate amount of sea-salt spray to give it that haven't-washed-for-a-week look. Your new winter hobby is knitting snoods – all your hipster friends will love them.
Handbag tied with a one-of-a-kind vintage silk scarf
You're the Alexa Chung of your social circle, avante-garde, offbeat and trend-setter are the three words that sum up your style. You recently went to a party and ended up on the Flashbulb! pages of ES Magazine.
You mix designer pieces with vintage market finds and high-street pieces. What you wear this weekend will be a major trend next season.
Quilted, satin or metallic barrel-shaped bag
You are rarely without your trusty Hype backpack, but if you have to wear a handbag it's usually barrel-shaped. You're a sports-loving lady who's mad about athleisure and street style.
Your myriad trainer collection is your pride and joy and takes up most of the space in your wardrobe. Your boyfriend is slightly scared of you and envies your abs. You have a Banksy print on your wall and used to hang around with boys who played with spray paint.