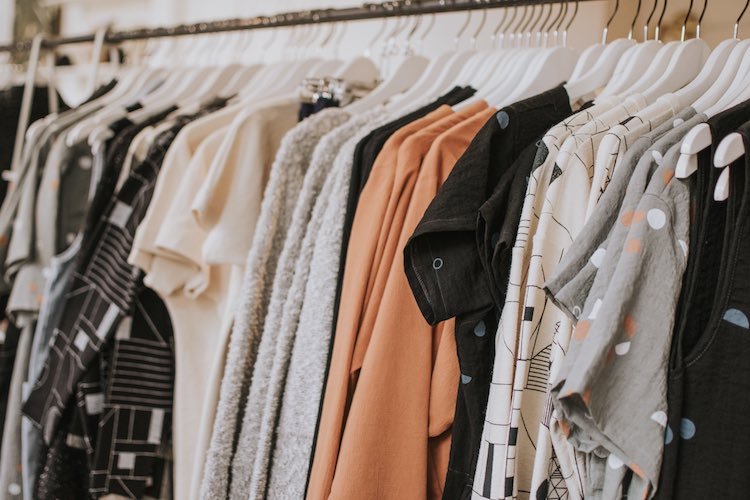 December 21, 2021 |
11 shares
A great capsule wardrobe forms the foundation for a hundred different outfits.
Every piece should be of the highest possible quality you can afford, in a classic style that won't look ridiculous in a year's time. There should be no waste, no frivolous fast-fashion, and nothing cheap, brash or ill-fitting.
In theory, you should be able to lift any item of clothing out from your wardrobe and build a beautiful outfit around it. In reality, your capsule wardrobe is often overlooked in favour of the shiny new fashions and old favourites.
Need help rediscovering or updating your basics? Read on for the only guide you'll ever need to the ultimate women's capsule wardrobe...
The Capsule Wardrobe Essentials
There are a few things that every woman needs in her wardrobe: a great pair of jeans, a smart skirt, a little black dress, a crisp white shirt, a genuinely warm sweater or cardigan, and a couple of plain coloured t-shirts.
With these six items alone, you will be able to create a range of outfits that work anywhere from the office (skirt, shirt and sweater) to a weekend BBQ (jeans and t-shirt) or even a hot date (LBD).
These will become the hardest working pieces in your wardrobe, so take some time to find the perfect cuts and fabrics for your body shape, then buy each of these capsule wardrobe essentials in the best quality that you can afford.
Key Colours For Your Capsule Wardrobe
With any capsule wardrobe, it's best to start with a neutral colour palette, and then work outwards from there. Anything black, navy and grey will look professional and sophisticated. Whites, tans and tones of beige will break up dark blocks of colour without pulling focus.
Once you have a good mixture of neutral colours, you can start adding in some variation. Introduce colours which complement your natural skin tone – for instance, paler complexions suit jewel tones and autumnal shades of red and orange; while darker complexions suit brighter shades of yellow, pink and purple.
Start by adding just one bright colour at a time to your capsule wardrobe, and make sure that you always have more neutrals than brights.
Items Which Pair Well Together in a Capsule Wardrobe
There's no point in amassing a wardrobe of beautiful basics if they don't work well together. Any time you buy a new item of clothing, make sure that you already know which of your existing items you can wear with it.
As a general rule, you should be able to create a minimum of three different outfits from every item of clothing that you buy. Keep this in mind and you will avoid those impulsive purchases which are doomed to gather dust in the back of your closet.
Shoes & Accessories For Your Capsule Wardrobe
Accessories are an important part of any capsule wardrobe – they can completely change the look of an outfit and can update even the most boring of ensembles.
It may be worth establishing a capsule accessories wardrobe to complement your clothing collection. You'll need a few great pairs of shoes (flats, heels, trainers and at least one pair of 'look at me' sandals), some cold-weather essentials (gloves, hat, scarf) and warm-weather essentials (sunglasses, sun hat), as well as a small selection of bags (tote, clutch, cross-body) and some beautiful jewellery.
As before, make sure you only buy accessories which will work with your existing wardrobe, and focus on quality, rather than quantity.
Other than that, just choose items that you absolutely adore and they'll bring you joy no matter what you're wearing!