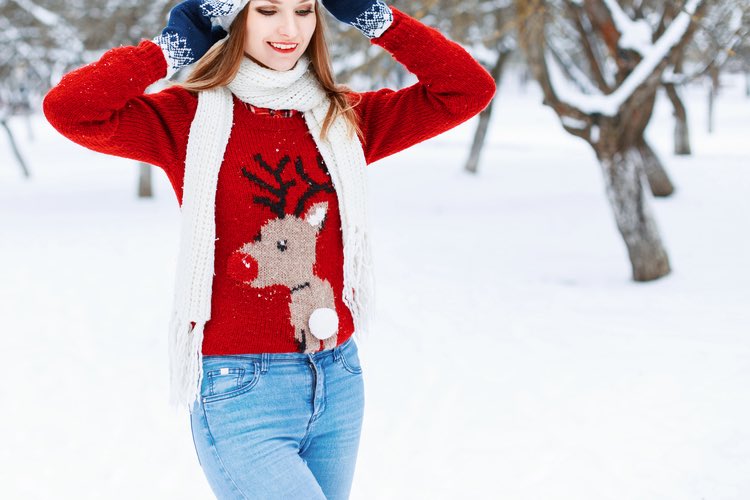 December 6, 2017 |
7 shares
Amid a sea of Fairisle prints and LED lights, it can be hard to find your perfect Christmas jumper.
Over the past few years, festive knitwear has gone from cheesy (see Bridget Jones' Diary, the book), to ironic (see Bridget Jones' Diary, the film), to Christmas Day essential.
Almost every store and fashion brand has their own take on the classic Christmas jumper, and there's a style to suit every taste – whether you're dressing up, keeping it casual, or going for full-on novelty value.
Read on for our guide to the best women's Christmas jumpers of 2017...
There's no shortage of Christmas jumpers to keep you cosy and chic this festive season. Find a style that you love and wear it with everything from now until New Year's Eve.