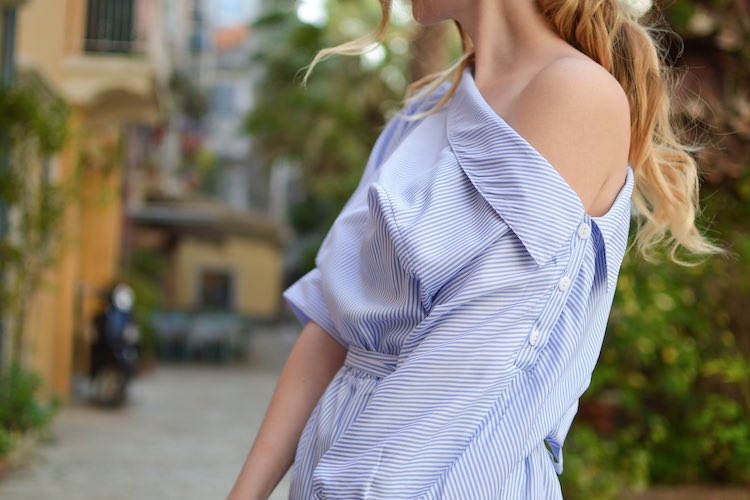 January 18, 2017 |
4 shares
Velvet, pleated skirts, and suede separates – that's so 2016. Each new year brings a new wave of fashion trends that give us all an excuse to restock our wardrobes and keep the High Street in business.
This year, fashion is set to be mercifully practical, with just a couple of extreme trends (*ahem* sheer trousers) on the horizon. But the good news is that most of the year's top looks are simple updates on a few wardrobe classics. Here are a few of the key women's fashion trends for 2017 that you should start looking out for now.
1. Shoulders
Bardot-style tops and dresses were the surprise hit of 2016, and this trend is set to continue in the year ahead. In fact, there will be cold shoulders all round if the catwalks are any indication.
Cut-out shoulders are already dominating the red carpet, and unlike previous cut-out trends, you don't need to have a gym-toned figure to pull this one off. Just make sure that your shoulder cut-outs don't fall so low that they show off your armpit cleavage, and adjust your bra choices accordingly.
2. Flares
After more than a decade of skinny jeans (and a brief flirtation with 'mom' jeans), the bootcut is back. Flared trousers and wide bootcuts are making a return and they are already being sported by the likes of Alexa Chung and Kate Bosworth.
Work the 70s look with high-waisted flares and a tucked-in t-shirt, or give them a modern twist by going for a low-waist and chic blazer. Heels are a must.
3. Fancy athleisure
ASOS has just launched its first athleisure line, while the likes of Rihanna, Beyonce and Kylie Jenner are all cashing in on the clean-living trend with their own gym-friendly designs.
But this year athleisure will get fancy; with embroidered trainers, mesh insert leggings, and lamé sweat tops all making an appearance in high street stores.
4. Ruffles
Ruffles and frills will be everywhere this summer: on collars and on hems; bold and asymmetrical or frothy and layered. Designers have been experimenting with different ruffle looks for a few seasons now, so there are endless options to choose from.
Nod to the trend with a ruched skirt, or hit two 2017 trends at once with a ruffled Bardot top.
5. Political statements
Over the past year, politics has well and truly entered the mainstream, and the Trump presidency and Brexit negotiations are set to make their way onto t-shirts and sweaters in 2017.
Look out for slogans like 'Nasty Woman' and 'I'm With Her', as well as Vivienne Westwood-inspired 'IN' and 'TALK' motifs.
6. See-through tops & bottoms
This is one for the truly brave. Sheer trousers, tops, dresses and maxi-skirts have been spotted on catwalks from Gucci to Reem Acra, and the style has already started to filter down to high street stores such as Joseph and Topshop.
It's an eye-catching look that demands BIG underwear, and needs to be balanced out with killer heels. Proceed with caution.