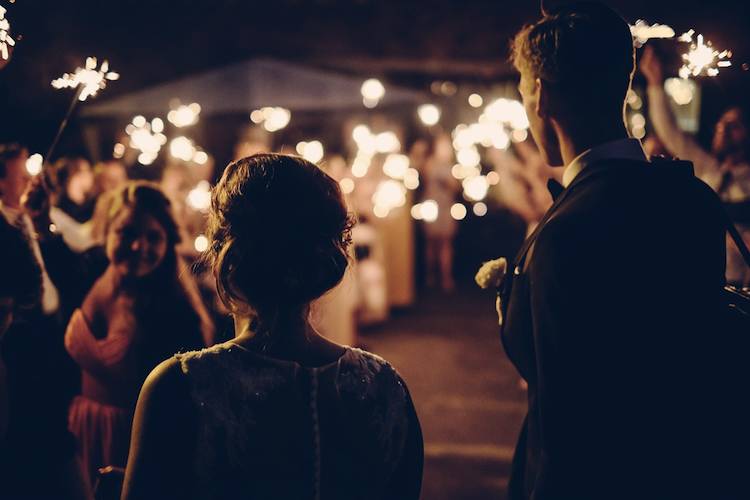 April 11, 2016 |
5 shares
Deciding what to wear to a wedding can be a bit of a palaver if you're not a wedding-guest regular. To avoid last minute jitters, always pay attention to the dress code and plan in advance – try a few things on a week or so before the big day.
A dress is the easiest option (knee-length or a midi dress is appropriate for a wedding). These six pointers will get you on the right track.
Consider the location
The venue and setting of the wedding should complement your outfit and vice versa. A floral prom or summer dress and vintage accessories are perfect for a country manner and gardens but will look weird on a beach and dated in a modern city venue. This Lana Blossom dress is perfect for a country wedding.
Phase Eight Lana Blossom Dress, £130, House of Fraser
Forget about frills and puffy skirts at a city wedding; keep those reserved for country manors. Instead opt for sleek silhouettes, sharp tailoring and trend-inspired pieces.
Geometric prints and monochrome stripes are on-trend for a city wedding, this sapphire monochrome stripe dress is perfect.
Sapphire Monochrome Stripe Dress, £60, Wallis
Don't wear white
Avoid wearing all white – in particular anything with white lace! Even if the bride is wearing purple, wear a white dress to a wedding and you're guaranteed to get a few disapproving looks.
Pretty in pastels
If you're struggling with what colour to wear to a wedding, pastel shades are always a good fail-safe option. Keep things pretty and simple in this baby pink embellished Ted Baker midi dress.
Floray Cut-Out Embellished Midi Dress, £189, Ted Baker
For the girl that doesn't wear dresses
Culottes and a blouse or a smart jumpsuit are also perfectly acceptable as wedding guest attire.
Warehouse Lace Culotte Jumpsuit, £69, ASOS
It's all about the hat
Even if you hate weddings, at the very least they're a fun excuse to wear a hat. Unless you are a regular at Ascot, a wedding is your one opportunity to wear a fascinator or a flamboyant hat and not be judged.
Johnny Loves Rosie Bow Fascinator in Blush, £30, ASOS
Time to sparkle
Weddings are a time to sparkle, but unless the theme is eighties disco, an all-over sequin dress is not going to go down well. Wearing an all-sequin dress to a wedding is just going to look tacky – avoid making this fashion faux pas at all costs.
Tasteful beading, jewels and embellished accessories are the way to go and will add that something extra to a classic dress. Always remember to match (or at least coordinate) your clutch bag with your shoes.
Vintage inspired accessories are perfect for a country wedding...
Debut Silver Beaded Clutch Bag, £22, Debenhams
No. 1 Jenny Packham Pink Satin Floral Embellished Clutch Bag, £30, Debenhams