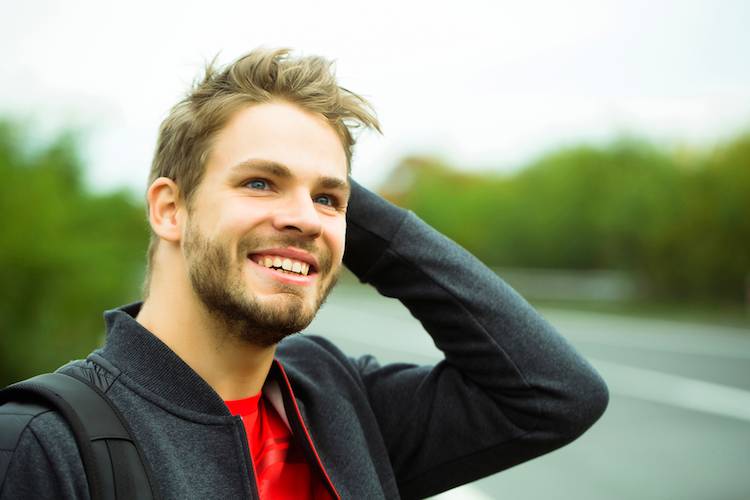 November 14, 2016 |
11 shares
The military look never seems to go out of fashion. Camo prints, aviators and steel-toed boots have all made it into day-to-day menswear, but nothing compares to men's bomber jackets.
The classic bomber flight jacket has undergone plenty of makeovers since it entered the mainstream in the Top Gun era. While Tom Cruise wore his with plenty of military badges and a white T-shirt, these days you're more likely to see plain-coloured bomber jackets worn with skinny jeans or suit trousers, in a variety of different materials.
There's pretty much a bomber jacket for just about every occasion – from the office, to weekend casuals and even formal wear. Read on for our take on the most versatile jacket you'll ever own...
1) Leather bomber jackets
SHOP THE LOOK: Leather Bombers | Distressed Jeans | Dr Martens Boots
When it comes to leather, quality is everything. If you invest in a well-made leather jacket, it will last you a lifetime, and it will only look better as time goes by!
Toughen up a leather bomber jacket by wearing it with ripped jeans and scuffed Dr Marten boots. A plain white t-shirt is all you need to complete the look.
2) Camo & Printed Bombers
SHOP THE LOOK: Camo Bomber Jackets | Black Jeans | Converse Trainers
There's no need to be afraid of bold prints and patterns – if you keep your silhouette simple, then a printed bomber jacket can make a subtle style statement that will elevate an otherwise monochrome outfit.
Choose a classic print such as camouflage, checks, or even floral (Hawaiian-style palm motifs are very in right now), with a black or white background. Then just throw it on over plain black trousers and a black T-shirt.
3) Longline bomber jackets
SHOP THE LOOK: Longline Bombers | Slim Fit Jeans | Men's Loafers
This is probably the most modern take on the bomber jacket trend. Unlike the original flight jacket, this one comes down to mid-thigh length and falls more like a cardigan than a coat.
It's the perfect autumn/winter cover-up, as it looks just as good with a scarf and sweater as it does with a simple tee. Try to wear it with the front hanging open – once you zip it up, it stops looking like a bomber and starts looking more like a regular coat.
4) Embellished details
SHOP THE LOOK: Embroidered Bombers | T-Shirts | Men's Timberland Boots
For that 'off-duty air force' look, choose a flight jacket with a fur collar or other military embellishments. Badges, elbow pads, epaulettes and buckles all add authenticity to a bomber jacket (although never all at once!).
Keep accessories to a minimum to make this look work – a baseball cap and a pair of work boots are all you need to complete this outfit.
5) Varsity bomber jackets
SHOP THE LOOK: Varsity Bombers | Grey Jeans | Hi-Top Trainers
If it has white arms, elasticated cuffs, and a letter or number on the back, it's a varsity jacket – wear with jeans and sneakers for that all-American, teen heartthrob look.
But be warned...this look is strictly for the under-25s. Once you get into your late 20s, pack it away and graduate to one of the more 'mature' flight jackets elsewhere on this page.
Whether you are going for a retro vibe or just want a basic jacket that you can wear all year round, there is a flight jacket for you. Most trends come and go, but choose wisely and the right jacket will keep on looking good year after year.