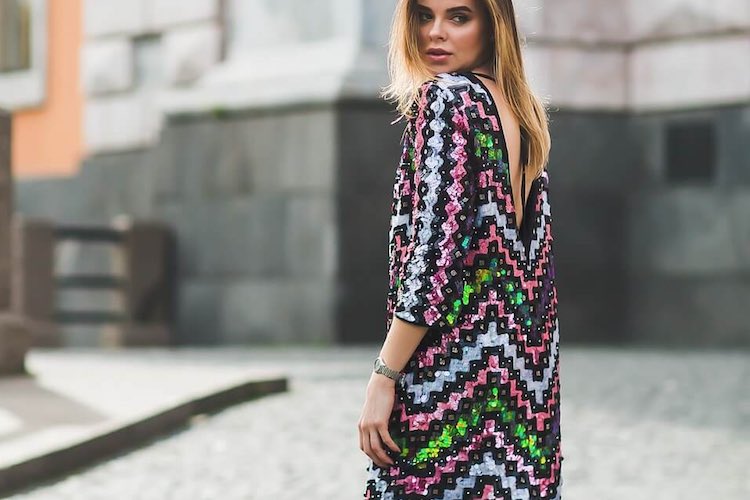 January 24, 2018 |
9 shares
When future fashionistas look back on 2017, a few big trends will stand out.
There was the cold shoulder look that arrived in the springtime and picked up steam over the summer; there was the 90s revival that inspired a new generation of girls to invest in slip dresses and dungarees; and there was colour blocking 2.0, as we layered different hues of the same colour to create runway-ready looks.
It's too soon to say whether any of these trends will survive 2018, but there are a few new fashion themes that are already starting to emerge.
Read on for our guide to the big 2018 fashion trends you need to know...
Sheer Dresses
Last seen in the late 90s, the sheer dress is coming back for 2018, with a few modern updates.
Dior has already debuted a stunning line of sheer skirts layered over sequined mini dresses. These pieces would be borderline scandalous if worn alone, but together they manage to look fashion-forward and almost demure.
Primary Colours
Red, yellow, blue, and green will dominate the fashion world this summer – ideally worn in a top-to-toe block.
These bold brights are the perfect antidote to the pastels and nude hues of the past few years, and best of all, there's a shade to suit every skin tone.
Check Please
Checks are the new gingham (which was itself the new check, but that's fashion for you!) and this year's 'it' pattern comes with a punky, alternative edge.
Think voluminous designs, clashing patterns, and matchy-matchy outfits in neutral tones.
Fashion Gets Political
Without a doubt, the biggest fashion moment of early 2018 happened at the Golden Globes, when every female nominee and presenter arrived wearing black, to draw attention to the 'Times Up' movement.
For more than a year, top designers have been using the catwalk to voice their views on everything from the Trump administration (Marchesa), gender equality (Prabal Gurung) and Brexit (Jenny Packham).
Expect to see political statements making their way onto everyday fashion in the year ahead as the high street catches up.
Double Denim
Over the past few months, high-end designers have been experimenting with 'denim couture', and we may be about to see a renaissance in jeans-wear.
Alexander McQueen, Oscar de la Renta and Alexander Wang are just a few of the names who have been reclaiming the double denim look recently, while last season's denim boots at Elizabeth and James were an instant sell out.
Work with similar shades of blue, and focus on creating an unusual silhouette for a modern take on the 80s' classic.
Daytime Sequins
Everyone loves a flash of sequins when the party season rolls around, but 2018 may be the year when sequins enter the mainstream.
It all started when princess-in-waiting Meghan Markle chose a sequinned Ralph & Russo gown for her official engagement photo shoot, and suddenly everyone wants to shimmer in daytime sparkles.
Designers such as Gucci, Fendi and Christopher Kane have gone big on the sequins in their SS18 collections, using them to add panache to patterned dresses, statement coats and romantic layered dresses.
Use them sparingly during the daytime, then up the ante with top to toe sequins (a la vintage Versace) for a fierce evening look.