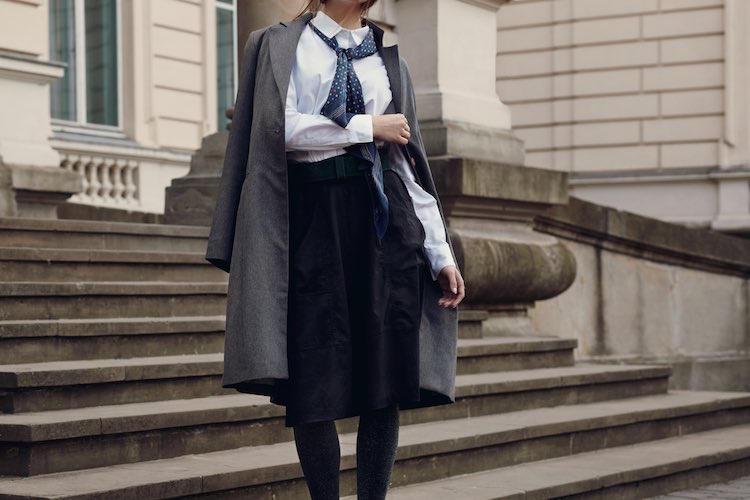 You might not have heard of 'poplin' shirts before, but that will soon change. Once exclusively used in high-end menswear, this gorgeous fabric is finally becoming more accessible, and the fashion world has been quick to catch on.
The word 'poplin' simply refers to a type of weave that is used in the production of cotton-based fabrics. Poplin weaving is done in a close criss-cross pattern which makes it incredibly strong. The tight weave means that it feels almost like silk to the touch, and the use of cotton makes the fabric incredibly breathable.
This is probably why poplin shirts have become a cult hit on Saville Row, where bespoke tailors offer the fabric as standard with their most expensive suits. But thanks to new innovations in fabric production, poplin is no longer reserved for the uber-rich. Over the past year, more and more poplin shirts and blouses have been appearing in High Street stores, and there are some great styles available for every budget.
Here are a few of our favourite women's poplin shirts from the latest collections…
Wear with... a Chanel-style tweed skirt or a tailored suit
Wear with... cigarette pants and brogues
Wear with... navy or black palazzo pants
Wear with... wide-leg jeans and plimsolls
Wear with... leather leggings and black heels, like Pulp Fiction's Mia Wallace
Wear with… a midi-length pencil skirt
Wear with... high waist trousers and statement heels