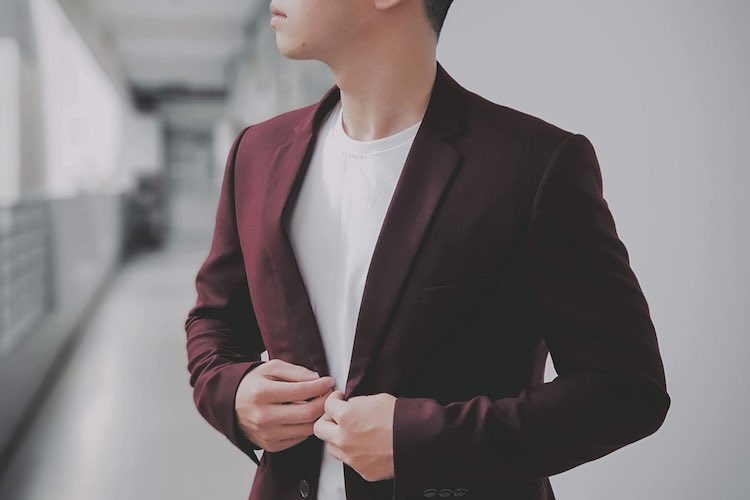 January 9, 2017 |
5 shares
It's all too easy to get stuck in a style rut - and by the time you realise you're stuck there, the idea of changing your look can seem overwhelming.
But small changes can have a big impact when it comes to your style, updating your look and giving you a quick confidence boost right when you need it the most.
Whether you're going for a new job, trying to impress a Tinder date, or simply ready to try something new, we've got a few easy tips to help you refresh your style this year.
TIP #1: Add a pocket square to a blazer
The humble pocket square can completely transform a simple blazer or suit. Done properly, a pocket square is the difference between 'dressed' and 'dressed up', just as long as you choose the right colour.
White is always appropriate, but patterned versions can brighten up an otherwise straightforward outfit. Start with a simple square shape, then experiment with different folds and styles once you start building your pocket square collection.
TIP #2: Up your sock game
Great style is all in the details, so it's no surprise that socks have become the menswear accessory du jour. Forget black cotton and novelty patterns, the best socks will come in muted colours with subtle patterns.
As an added bonus, designer socks tend to be made from luxurious fabrics which feel great against your skin and allow your feet to breath.
TIP #3: Mix up your shoe style
Most men don't spend too much time thinking about their footwear, but shoes can say an awful lot about you. Standard Oxfords are uninspired but practical, while scuffed boots or trainers suggest that your style hasn't changed much since your teens.
There are lots of new shoe styles to choose from, from monk strap shoes, to brogues and loafers. Whatever style you choose, make sure you keep them clean, shiny and scuff-free every day.
TIP #4: Choose navy instead of black
Black is the easiest option for most items of clothing, but let's face it - it's also the boring option. Over the past couple of years, navy has become more and more popular, and there's a case to be made that navy is now the new black.
Navy is versatile and flattering, and way more interesting than plain black. Next time you are shopping for a new pair of trousers, a sweater or a suit, just choose the navy version instead for an instant style boost.
TIP #5: Upgrade your basics
These are the clothes you wear pretty much every single day – the plain coloured t-shirts; the trusty blue jeans; or the all-weather pea coat. There's nothing wrong with having a few wardrobe favourites, but when you wear something all the time it is bound to start showing its age.
Be sure to upgrade your basics regularly so you look fresh and stylish even if your style hasn't changed too much. Remember, there's a fine line between 'worn in' and 'slovenly'.