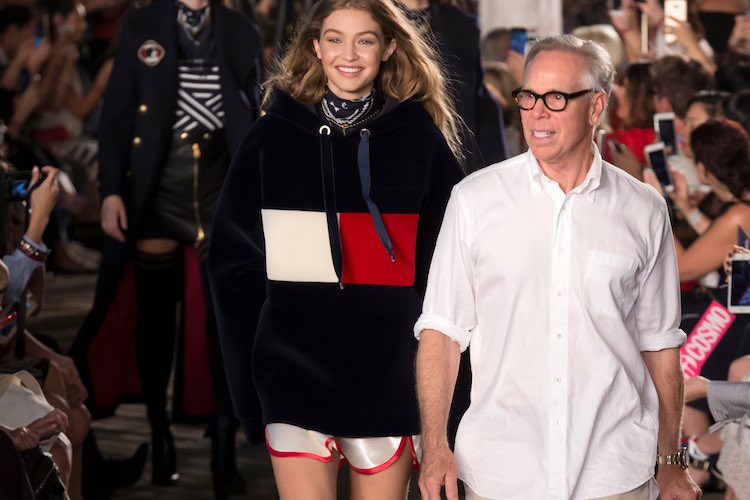 Like all the best trends, this one started with Kate Moss. When she launched her Topshop range in 2009, it was a traffic-stopping, instant sell-out success, and sparked a wave of new fashion collaborations, with varying degrees of success.
Who can forget the disastrous Lindsay Lohan for Ungaro line, where the then-23-year old tabloid icon paired up with one of the world's leading fashion houses to create a line of neon bandage dresses, neon leggings and neon pasties?
But for every Lohan/Ungaro collaboration, there is an Archive by Alexa Chung (now discontinued), or a Puma by Rihanna. Here are a few of the very best fashion collaborations that you can buy this year, and wear forever.
Ivy Park (Beyonce at Topshop)
We love... this super-versatile leotard/body
It's hard to believe this collaboration is only a year old – the Ivy Park logo has become ubiquitous in gyms and yoga classes across the country. Beyonce's first fashion line is focused on sportswear, with an urban twist. Think mesh leggings, lame hoodies and big, bold logo tees, as well as versatile workout basics.
Tommy x Gigi Hadid
We love... this elegant retro pencil skirt and top combo
Tommy Hilfiger has built his brand by creating fun, wearable clothing that young people love. So it makes perfect sense for the designer to team up with the all-American supermodel (and social media maven) Gigi Hadid. This year's collection is fun and colourful, with a slightly retro vibe. Expect at least two more collections to appear in the next year.
Giuseppe x Jennifer
We love... these insanely glamorous (and flattering!) 'Jen' sandals
Jennifer Lopez knows a thing or two about designer heels, and luxury shoe designer Giuseppe Zanotti knew what he was doing when he signed her up to create a capsule collection of heels. It's not the most affordable line (prices range from £605 to £2,285), but what else would you expect from one of the world's premier divas?
Puma by Rihanna
We love... these classic black creepers (if you are lucky enough to get your hands on a pair) and the couture-esque sleeve-tie sweatshirt
Possibly one of the most successful celebrity fashion collaborations of all time – every time a new Rihanna collection drops at Puma, it is an instant sell out. Her range of creeper shoes is particularly popular, but lately, she has been experimenting with a couture-meets-athleisure look that has been making waves in the fashion community.
Rosie Huntington-Whiteley for Marks & Spencer
We love... this pretty kimono, which is technically sold as part of her nightwear collection but also looks amazing with jeans and heels
The collaboration between British supermodel Rosie Huntington-Whiteley and Marks and Spencer is now five years in the making and includes a lingerie line, a make-up range, activewear, and now a swimwear collection. Feminine and timeless, there is always at least one sell-out item in each collection - usually a satin bra or silk pyjama set.