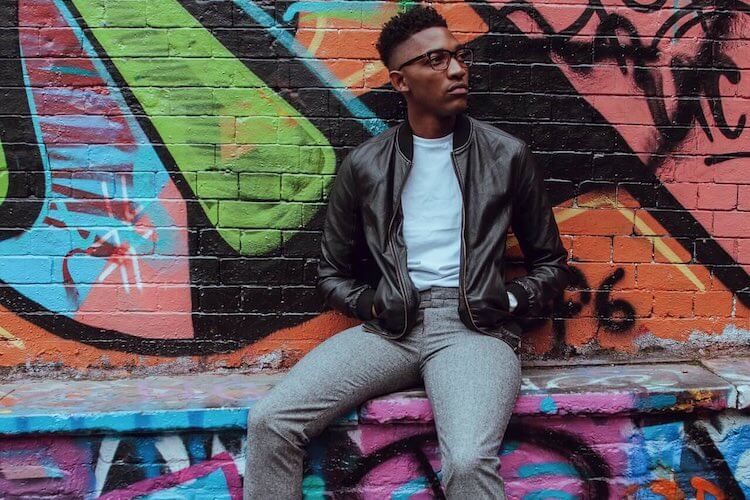 October 4, 2020 |
13 shares
In a world of Instagram, Snapchat and Tumblr, looking effortlessly stylish can sometimes feel like a full-time profession. It's not enough to simply look good on a night out – to truly stand out, you have to focus on your street style.
Popularised in the 80s and 90s, street style took a backseat while we all experimented with slim fit jeans and affordable tailoring in the 00s. But now it's back with a bang, as High Street stores and haute couture brands experiment with bright brash colours and box fresh sneakers.
Whether you're looking to change your style or refresh your wardrobe, here's our 5-minute guide to men's street style:
Essential Purchases For Your Street Style Wardrobe
In many ways, men's street fashion is more difficult to pull off than formal looks. You should look stylish, but casual; original, yet comfortable; date-ready, and pub appropriate. It can be a bit of a fashion minefield if you don't know what you're doing. Start with the basics listed below and these will be the building blocks of your street style clothing wardrobe for this season and beyond.
The Shoes
This year's biggest footwear trend is sneakers with raised soles – and the bigger the soles, the better. Look for anything by Adidas or Superga for an everyday shoe that you can wear with anything. For the true streetwear aficionado, there is no beating a box-fresh pair of Nike Air Jordan's. Just stay away from puddles – one speck of dirt will ruin this look.
The T-Shirt
Block colours and prints are back in fashion, and the more aggressive or unusual, the better. Take inspiration from the past and channel the Fresh Prince era with 90s neon and pastel chic – pared down with blue jeans and neutral separates.
The Jacket
Olive, khaki and military camo were all over the menswear catwalks this year, and these muted, masculine colours are perfect for throwing on over an oversized tee and a pair of battered jeans. When you're choosing your jacket, think about the silhouette that you want to create – bombers, puffer jackets and parkas are much more street-friendly than blazers or pea coats.
The Jeans
In the past, street fashion for guys meant big, baggy jeans with umpteen pockets and chains. But now, it is your shoes, t-shirt or jacket that should take centre stage, while your jeans should simply fit in with the rest of your look.
White and black skinny jeans as well as plain blue straight-leg jeans are incredibly popular among streetwear icons such as Kanye West and David Beckham. Play with proportions to create a unique silhouette – slim-fitting jeans look great with a longline tee and an oversized jacket for example.
The Best Street Style Brands To Shop
Street Style Outfit Ideas For Men
Discover some of the best street style outfits below for inspiration on how to pull off different looks all year round.